ANIS ABI-KARAM, PHD
Founder and Clinical Director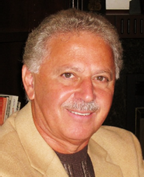 Dr. Abi-Karam has an expansive administrative and clinical experience in the field of behavioral and mental healthcare. With a mission to create behavioral health programs and services, where managed care decisions are made based on measurable clinical outcomes, he founded Human Behavior Institute in 1990. He formed Staff Model Clinics and organized teams of multi-disciplinary professionals, including psychiatrists, psychologists, licensed social workers, marriage and family therapists, drug and alcohol counselors, and administrative support. These Staff Model Clinics offer a myriad of treatment programs and services that can be tailored to suit the requirements of members of different industries and insurance plans, within both commercial and public sectors. As a respected leader in the behavioral and mental healthcare field, Dr. Abi-Karam provides consultations on developing specialized programs, management criteria, and policies for different insurance plans and community agencies, including the NV Department of Health and Human Services, Children and Family Services, and policy makers.
As a Licensed Clinical Psychologist, he provides evaluation, psychological testing, intervention, counseling, and psychotherapy to adults, children, adolescents and families. His interests are in behavioral medicine, treating individuals who suffer from panic attacks, anxiety disorders, depression, pain, phobias and eating disorders, utilizing various techniques to deal with psychological issues such as bio-feedback training and hypnotherapy. He obtained his Master of Science from Pepperdine University in 1970 and Doctor of Psychology in 1977 from the United States International University,
Outside of HBI commitments, he keeps his body and mind healthy by hiking or fishing, where his great ideas are conceived. Dr. Abi-Karam also likes traveling to different continents. Visiting other countries gives him the sensitivity to the different cultural idiosyncrasies, which in turn allows him to implement effective treatment programs in a diverse community.